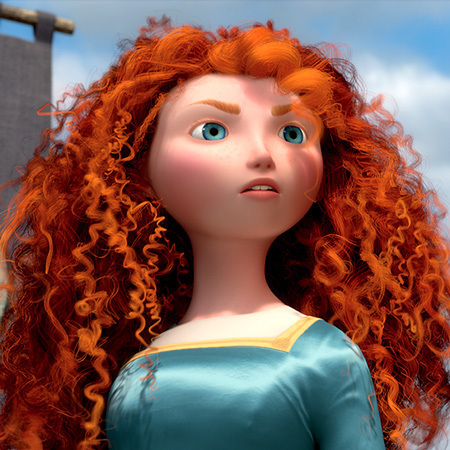 The Merida character is a very complex setup. One of the most devious things to achieve in
CGI is realistic hair that moves and has the general look that appears "right". The artists and technicians at PIXAR have hit the mark on both of these counts. Too right as the hair is quite a large signature of her Scottish heritage and character.
There is a subtle mix of subsurface scattering – a method of approximating how light shines through semi-translucent material such as flesh or hair simulations – and artistic styling of many lengths of hair with a variety of strand length, curl, wave, and frizziness.