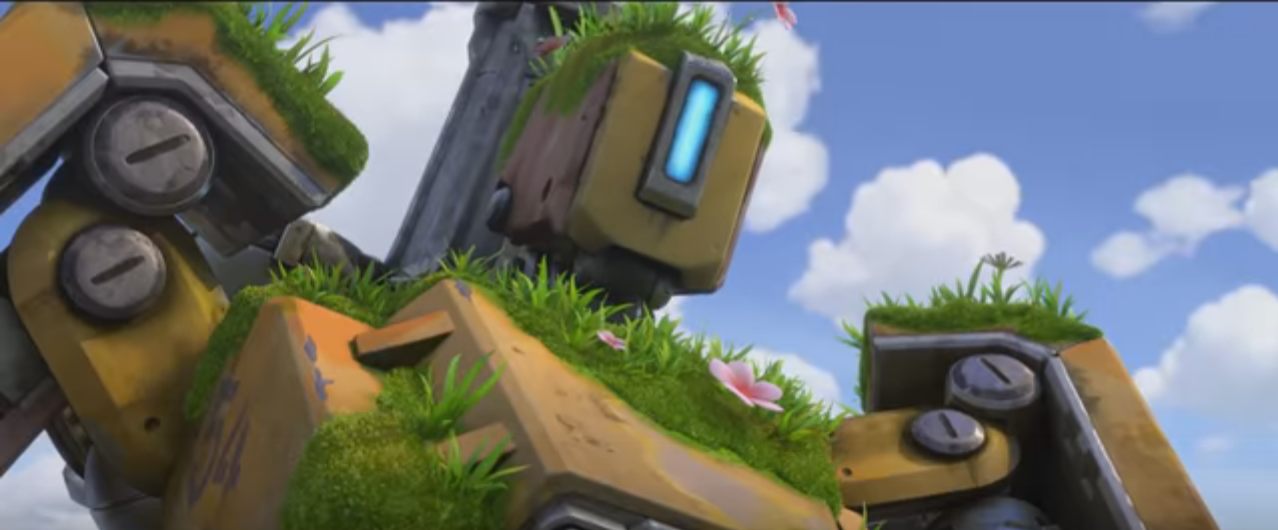 CGI Animation Process uses Houdini FX
The Last Bastion is the latest animated CGI short from the Blizzard, game developer. For the most part, the CGI animation process uses Houdini FX. The superior SideFX software works seamlessly with Maya and Cinema 4D objects loaded. The modelling of the moss on the robot happened in Autodesk Maya. Xgen is the provider of the required mini frond-like fibres that gives the moss the correct appearance. The team had to be careful that the data would track in both packages.
 Animated CGI Short Full of CGI foliage
The 3ds max Grow FX plugin handled the initial creation of the widespread background foliage. It was then brought into Zbrush for specific alterations for that special touch.