BEAT YOUR RIVALS WITH 3D VISUALISATION
There's something that above all our customers tell us. In summary, our 3D animated explainer videos hit their message home. Also, 3D engineering animation videos inform the client. Then guiding opinion into making the sale while entertaining. Besides that, we make 3D visualisation stills. These show your subject in the best way. We produce these for web and print use.With this in mind, we use the most care and attention to standards of quality. So making you stand out from the crowd. Hence this gives more belief in your products. In all from the outset of their buying experience to the final sale. In conclusion, our work has flair. So this makes it work for your clients. As the last point, our explainer video production company makes ideas clear. #InspiringAnimation
testing
3D ENGINEERING ANIMATION VIDEOS
In the first place, we offer a whole solution. Thus manufacturing industry can use this to market, explain or educate. Hence we produce 3D engineering animation videos for selling and showing new products. We make these for aerospace, oil, gas and mining firms as well.
USING CAD
In fact, we use the surfaces you've spent time creating in your 3D CAD package. We use this without amending the shapes: We can take:
AutoCAD
Autodesk Inventor, Revit & Navisworks
Solidworks & CATIA
Solid Edge
PTC Creo (Pro/Engineer)
NX Unigraphics (UG)
USING THE CLOUD FOR 3D ENGINEERING ANIMATION VIDEOS
So for large projects or those with tight deadlines, we use cloud rendering. In any event, using 1000s of machines speeds production. In essence, this produces images and animation at a quick rate.
SCIENCE BACKGROUND
Our Creative Director has a Durham University Science degree. Next, he spent two decades creating engineering and scientific visuals. To end, he is fit to deal with your technical brief. In short, taking it all the way to its conclusion.
IN BRIEF: SECURE WEB BASED APPROVAL
Customers have access to an online platform for giving comments. To sum up, this conveys revisions to specific parts of videos with accuracy.
[owl_slider images="915″]
Working with brands, universities, firms, and causes. We turn out stunning work. Both short and long animations. For TV/cinema ads, ad campaigns and social media release.
Our in-house team of creatives communicate well. Getting it right fitting within your price.
Of course a large part of marketing on the web is the use of promotional videos. Custom videos can include your product animated. This can be the key to seeing your product or service video content shine. Corporate videos needn't be a dull turn off. Our production process makes sure that your company works show off well in these formats. So video content should be engaging.
Thus this stops users that
continually
switch video to video once they're drawn in by your video marketing message
. Finally, the post-production of content can add to this draw. Also combining live action videos with animation work. Our work has been included in productions where the video has been rented out for viewing on that basis.

IMPORT SHAPES FROM YOUR FILES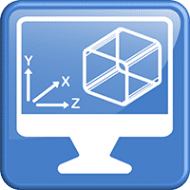 Solidworks
First of all, we import the Solidworks Assembly file .sldasm. Also, we take all that Solidworks exports while keeping the quality. So these are great for making engineering animation videos.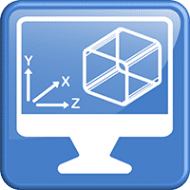 Solid Edge
Next, we can bring in the ".asm" assembly file or an exported ".stp" file.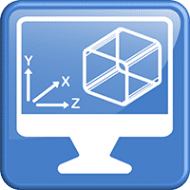 Inventor
For one thing, we can import assemblies. To explain, these can be the ".iam" extension or lower level part files.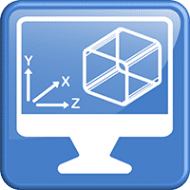 PTC Creo (Pro/Engineer)
Likewise bringing in the .asm assembly file is workable. Also as an alternative, we can use the a neutral assembly file. Another option is a STEP file.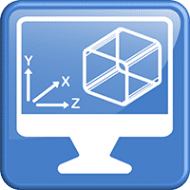 NX Unigraphics now by Siemens
Please give us a  ".jt" or ".stp" file.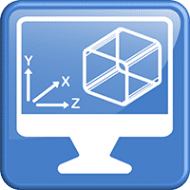 Catia
We can use both ".igs" or ".stp" files.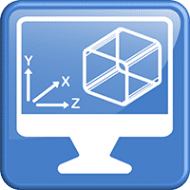 Rhino3D
The Rhino .3dm format is great for bringing in shapes.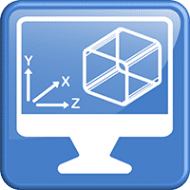 AutoCAD Revit & Navisworks
So please supply the .dwf-3d models. Indeed perfect for keeping the quality of your design when we work with it.