Top Tier 3D Visualisation that Sells
3D Imaging is an animation and visuals studio. So we work on high end CGI work. And these are product videos, building visuals and characters. Our base is near Manchester. Also, we make all kinds of animation. For example 2D motion graphics & visual effects too.
Explainer Video Company used by Blue-chip, SME & Kickstarter a Like
3D Visualisation
Also, both our in-house and white label visuals services help both CGI firms and clients alike. For a long time, we have been breathing life into product designs. So that we use cutting-edge hardware to render 3D visualisations in a way that is always evolving.
CGI Animation
So our team have helped firms large and small. Namely by selling products with CGI videos. As a result, clients win in large tenders and awards events. Of course a good flow of income from the expenditure on this work.
Interactive 3D
And it is now possible to put your ideas within a virtual reality world. So you can walk around designs with real-time generated visuals. This allows studying of the unique features at the user's pace too.
Above All an Able Animated Video Production Firm
3D ANIMATION UK Studio
So we make animated video production with flair.
At 3D Imaging How We Work with Animation
In short, our creative animation work comes in two flavours. Value and Extra too.
So the Value packages are for those with lower-end budgets. Say between £1000-£4000 or for a pushing time limit (as a rule less than a month). Then this level of production uses the most simple animation techniques. So that this makes for quick production while keeping costs down too.
Next, the Extra package is for firms with more flexible budgets (usually £4,000+). As a result, the production pipeline has far more options and flexibility. So this results in higher image quality and complex animation. Also as well as visual effects, narration and music. In other words, making high-end work. Thus the usual duration of this kind of project is more than a month. Then we are responsible for creating this in-house.
Animated Video Production Work is Great for Sales Videos
Also, this kind of material is great for video marketing. In fact, video editors love our work. Because for the same high quality the costs are far lower than a virtual reality studio in London. Since there even junior animators in that location need large salaries.
By the way up and coming students see our animation graphic design standard as one to aim for. Seeing that the experience of our explainer video production shows. In the end, this shines through in the finished videos we produce. So these quality videos fit into a whole marketing strategy. Also we produce television commercials in 2D and 3D.
3D Imaging Has a Deep Track Record Too
Above all a proven production process with fixed cost precise quotes. So our passion is producing amazing professional work in the UK. Secondly, both local and global firms have felt the benefit of this service.
In the end, we make your ideas crystal clear to customers!
In Brief A 3D Animation Company Helping Your Business Goals Too
So we create photorealistic 3D visualisation work. Known also as CGIs. In a crystal clear way, they tell the story of your business goals and ways of thinking. These fit in with your campaign's style. We push the boundaries of what is possible by always taking on the latest techniques.
So, in the same way, our video content can describe your products or services. Also, animated explainer videos can be part live action.  So we are a video production company giving a whole service.
Contact us to take your ideas further find out how we can make them bloom.
Layout storyboard
Initially, this explainer video company works up a hand-drawn storyboard. And so writing timings syncing with distinct parts of a voiceover or onscreen text. Then the viewer can listen to and read them. Next, we take feedback onboard to the point of sign-off. So it guides our team in the following animated video production.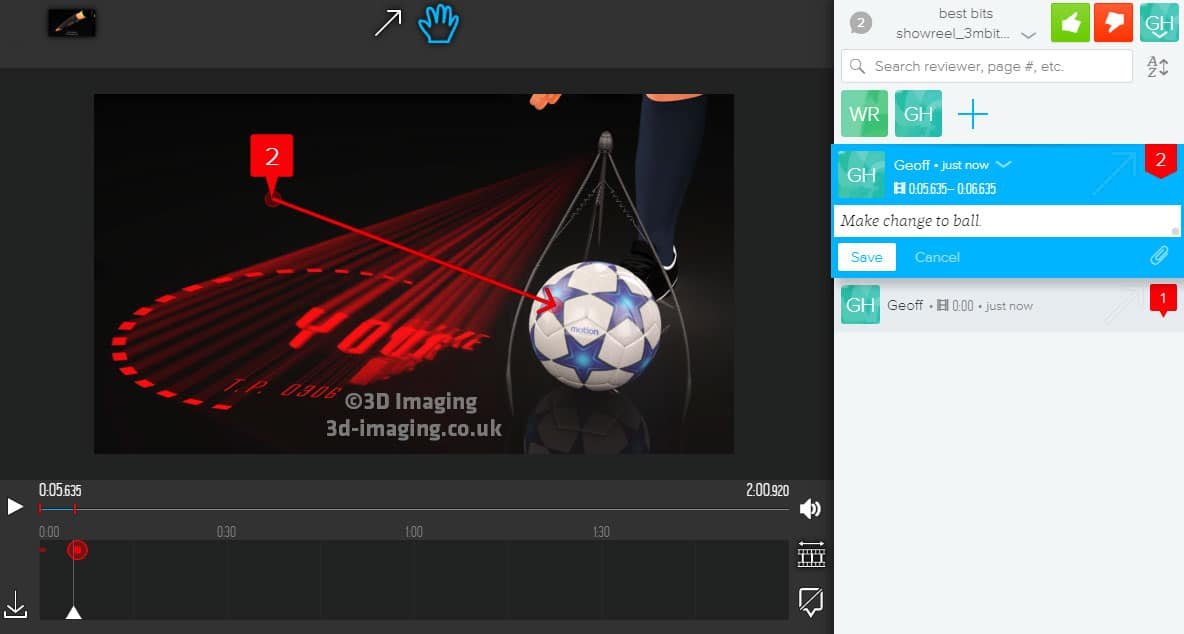 Secure web-based approval
Customers of this explainer video company have access to an online platform for giving comments and annotations. This tool communicates revisions to specific parts of explainer video production with pinpoint accuracy to the 3D animation company. This makes our animated video production sing along with taking onboard your vision of how it should be. Notations are easy to make to specific parts of a video as they need to be.
Script writing is part of this explainer video company service. Passing us a primary draft of your script can result in improvements. We'll make it flow in a natural way whilst remaining persuasive.
Your direction, existing corporate image and any sketches given, will guide our team. They will create an example still image to show the proposed style and design. We'll run this by you and alter when necessary. We use this as a template for the whole motion graphics sequence.
You'll receive a storyboard or a clear list of what is to occur at what timing. We take your response on board then readjust before approval. This service makes sure your we tell your stories in the right way. A solid basis for a 3D animation company to take on the end of the process.
In short, its important to get the right feel for the voice track of our production films. So we arrange for a broad range of artists to supply their service samples to you by email. Consequently, we agree on that special talent that your target audience will enjoy. Then let this explainer video company hire the talent, oversee the whole recording. So that this wealth of talent will cover your needs. Whichever span of languages needs covering. In addition, this can cover English accents you need to include.
Our 2D and 3D CGI studio uses our image making software to start animating. We connect the quality videos' timing to the voice over, and background music beat. You can view the results on your screen. We make Revisions based on your response if necessary.
Tony
Contemporary Civic Installation Artist
Very good service for graphic 3D manipulation
They managed to image the brief based on a single photo for me, for a high profile consumer-focused advert that we were required to reconstruct in 3d. The results were spectacular. They managed to pull off the wire frame and the render in just a few days. Always professional and punctual. Recommended!
Geoff provided us with outstanding animations that have enabled us to more clearly communicate our design concepts to our clients. The use of 3D animation has also given our clients a strategic tool that can be used for internal discussion and external marketing and promotions.
I would have no hesitation in recommending 3D Imaging for the excellence of their computer-generated graphics. They carried out a number of projects for me in the specialized field. In addition to that, 3D Imaging assisted me with the implementation of some Search Engine Optimisation for one of our clients. They are a good company and very capable at what they do.
Geoff recently completed a short piece of animation for use in a demonstrator. The animation was exactly as the script specified and it was delivered to cost and early. He was a pleasure to work with. Straightforward, responsive and effective.
We're really pleased with the animation that 3D Imaging produced for our collapsible luggage product. Firstly the animation turned out better than we could have hoped. Secondly, they communicated brilliantly during the process and was accommodating to all of our requests. We won't hesitate to use them again for future animations.
British 3D genius who converts ideas into art. Geoff's creative work gave new form and motion to Today Translations' trade marked globe and later localized it for the Chinese market.British 3D genius who converts ideas into art. Geoff's creative work gave new form and motion to Today Translations' trade marked globe and later localized it for the Chinese market.