Virtual Tour Castle Download, Virtual Castle Tours, 3D Castle Design
3D Imaging have recently contributed a reconstruction of Clitheroe castle as it was in Norman times, post civil war and Victorian times to the "Clitheroe Woven in Time" historical documentary. See the finished animation.
Clitheroe Castle
The Clitheroe Castle reconstruction video, now to be had on our YouTube channel, offers viewers an idea of ways the well-known website could have looked in the early 1300s when it becomes capable of resisting attack from the wide basin of land it overlooks.
The video captures the inner sanctum of the castle
Viewers can see the layout of the drawbridges, gates and wooden doors making it harder breach the fort in the duration of the video.
Missing sections of the wall are put back and The main castle building is put back to as it was returned to its former glory.
The video, now to be had on Cadw's YouTube channel, gives visitors an idea of the size of the Norman castle and suggests how it would look in Clitheroe these days.
CGI Reconstructions
Ribble Valley's historical buildings provider are combining the present day technology with the satisfactory of the past to rebuild one of Lancashire's iconic monuments.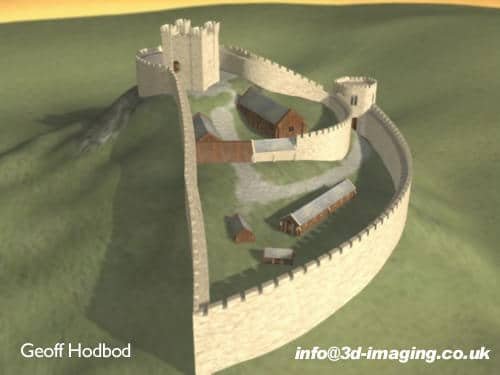 The video shows the smallest keep in England in all its glory when the Normans at first settled in Lancashire, round the 11th century. The viewer is then taken for a closer observe the wooden buildings in the inner courtyard.
At the end of the video current-day, Clitheroe town emerges around the castle to demonstrate the great view the castle has from its top.